Indian Legal Solution Journal of Criminal and Constitutional Law is a part of the top legal website of country https://indianlegalsolution.com
The journal aims to provide a platform for engaging in multi-disciplinary discussions on the criminal as well as constitutional laws. The Law Review primarily seeks to promote a culture of research and academic writing among students, academics and jurists, which would be readily available in the public domain, by publishing it online.
We seek to encourage path-breaking research work in the fields of Criminal and Constitutional Law of Indian.  The Journal, being a quarterly law review, we will publish four issues in a year.
indianlegalsolution.com  is top legal website of the country. We are a registered Limited Liability Partnership with the name 'Raghvendra Kumar and Associates LLP'. LLP identification number : AAO-0844
We're recognized by StartupIndia, Ministry of Commerce and Industry of India, Government of India [DPIIT35711]
ISSN: 2581-8465 (Online)
Peer Review Process: Blind Peer Review Process
Frequency of Publication: Quarterly [4 issues per year]
Languages: English
Accessibility: Open Access
Plagiarism Checker: Turnitin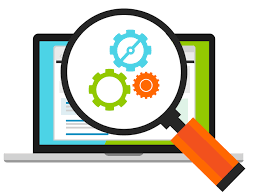 We do not believe in creating unnecessary delay in processing your Research Paper. Just send your Paper to us and our Editorial Team will reply you within a day or two whether it is eligible for the publication or not. 
Don't worry. If your Paper is not eligible for the publication, our team will guide you regarding the same.
So, You need not to worry if you are publishing your paper with our Journal.
All the Best.